Taniya Nayak Biography
Taniya Nayak is an American-Indian interior designer and Tv personality who is best known for being a host and design expert on HGTV and Food Network. She is also known for hosting a podcast, The Break with Taniya Nayak.
Taniya Nayak Education
Nayak went to high school at Weymouth High where he graduated in 1991. She then joined the University of Massachusetts Lowell where she graduated with a Bachelor of Arts degree in Marketing. Later, she joined the Boston Architectural College where she received a Master of Arts degree in Interior Design.
Taniya Nayak Age
Nayak is 50 years old as of 2023. She was born on February 22, 1973, in Nagpur, India. She celebrates her birthday on the 22nd of February every year.
Taniya Nayak Nationality
Nayak is an Indian-American.
Taniya Nayak Height
Nayak stands at an estimated height of 5 feet 2 inches (160 cm) tall.
Taniya Nayak Family
Nayak is the daughter of B.D. Nayak and Leela Nayak. Her father is an architect who in 2017 received his Fellowship from AIA. She has a sister named Yoshika Sherring.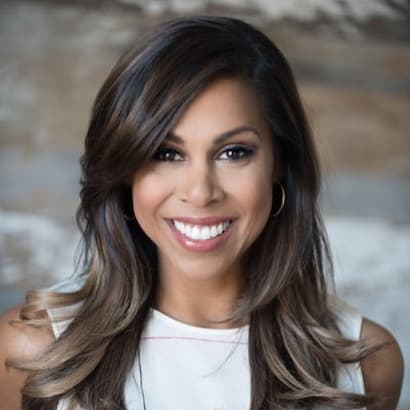 Taniya Nayak Husband
Nayak is married to Brian O'Donnell whom she first met when she was bartending at some of Boston's hotspots like Venu, Felt, and Pravda. They tied the knot in 2007. Her husband is a successful restauranteur in Boston who owns several restaurants including Yellow Door Taqueria, the Bostonia Public House, the Lower Mills Tavern, among others.
Taniya Nayak Net Worth
Nayak has an estimated net worth of between $1 million – $3 million which she has earned through her career as an interior designer and Tv personality.
Taniya Nayak Build It Forward
Matthew Blashaw and Taniya will be hosting HGTV's new home renovation show Build It Forward which premiered on March 12 at 6/5c. Every episode follows Matthew Blashaw and Taniya as they travel through the US to surprise one hero with a personal home renovation and a renovation for their community project.
The show is a surprise of a lifetime for each of the five recipients, but Matthew Blashaw and Taniya say the filming process was life-changing for them, too. Each of the five one-hour episodes will also give us a chance to check out all the beautiful builds and cool designs that Matt and Taniya created with Lowe's products exclusively.
Taniya Nayak HGTV
Nayak is has served as host and designer for a variety of HGTV shows like Designed to Sell, House Hunters on Vacation, Urban Oasis in Boston, and Billion Dollar Block. By hosting shows on both the Food Network and HGTV, she quickly became a prominent and respected figure in television's interior design world.
In 2015, Ellen Degeneres personally selected Taniya as a brand spokesperson for her home product line, "ED On Air," featured on QVC. She has also served as co-host of "The Great Christmas Light Fight" for ABC's primetime holiday series since 2016.
Taniya Nayak Design
Nayak is one of the top interior designers who owns a successful, Boston-based interior design firm, Taniya Nayak Design, Inc. She founded the company in 2005 where she adds a fresh, clean look to both commercial and residential spaces. Some of her designs are seen in new construction development Treadmark Condominiums, restaurants including Abby Lane, Yellow Door Taqueria, Door No. 7, The Poynt, Bostonia Public House, Tavern & Table, several new Ruth's Chris Steakhouse locations, and the new construction homes of legendary athletes, Cam Neeley, and Bruin's Patrice Bergeron.
Taniya Nayak Restaurant: Impossible
Nayak features as a designer on Robert Irvine's Food Network series "Restaurant: Impossible." In the show, they rescue and transform suffering restaurants with the goal of helping to restore them to profitability and prominence.