Matthew Blashaw Biography
Matthew Blashaw is an American licensed realtor, contractor, and Tv personality who is best known for hosting HGTV's Yard Crashers, Professional Grade, Vacation House for Free, and DIY Network's Money. He is also known for starring in HGTV's new home renovation show Build It Forward which premiered on Saturday, March 12 at 6/5c.
Matthew Blashaw Age
Blashaw was born on November 6, 1975, in Orange County, California, United States. He is 47 years old as of 2022, and he celebrates his birthday on the 6th of November every year.
Matthew Blashaw Height
Blashaw stands at a height of 5 feet 6 inches tall. However, information about his weight will be updated when available.
Matthew Blashaw Family
Blashaw is the son of Deborah Klee Blashaw and Lawrence Blashaw. His mother is an active member of the community and also participates in theater, acting in a production of The Emperor's New Clothes at the Gallery Theatre in Anaheim. Blashaw's dad on the other hand was an Engineer. His grandfather Lawrence Blashaw Sr. who died in 2017 was one of those who fought in the Battle of Bulge during World War II.
Matthew Blashaw Wife
Blashaw has been married twice. He is currently married to Lindsay Archer whom he met in Kansas City on the set of Yard Crashers around 2016. He proposed to her on February 28, 2017, on a beach, and on September 17th, 2017 the couple tied the knot. They are blessed with one son as of 2022. Previously, Blashaw was married to Teresa Bradshaw.
Matthew Blashaw Children
On July 31, 2018, Matthew and his wife Lindsay Archer welcomed their firstborn son named, Jace William Blashaw.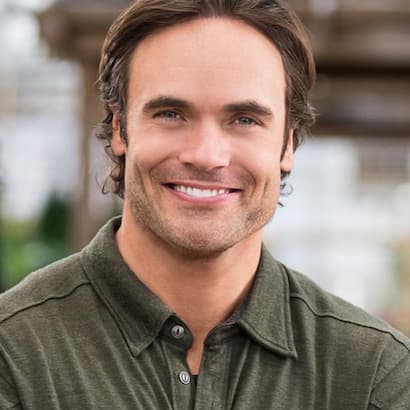 Matthew Blashaw Net Worth
Blashaw has an estimated net worth of between $1 million – $3 million which he has earned through his career as a realtor, contractor, and Tv personality.
Matthew Blashaw Education
A native of Orange County, Califonia, Matthew attended Chapman University in Los Angeles where he graduated with a degree in BFA. While in the University, he won the "Filmmaker of the Year" title during his last year of study.
Matthew Blashaw Career
Before graduating, Matthew spent his teen years working at his father's lumberyard. Upon graduating, he started working in various jobs in the construction and entertainment industries. Today he works as a Realtor and develops and builds homes in Orange County, taking a fearless approach to home remodeling, and says he's never afraid to make mistakes.
If you're thinking about taking on a do-it-yourself project, take Matt's advice and just go for it. He is everything you want in a versatile handyman and then some. He also hosts HGTV's Professional Grade in addition to DIY Network's Money Hunters, Deconstruction, and Project Xtreme.
Matthew Blashaw Build It Forward
Blashaw and Taniya Nayak will be hosting HGTV's new home renovation show Build It Forward which premiered on March 12 at 6/5c. Every episode follows Taniya Nayak and Matthew as they travel through the US to surprise one hero with a personal home renovation and a renovation for their community project.
The show is a surprise of a lifetime for each of the five recipients, but Taniya Nayak and Matthew say the filming process was life-changing for them, too. Each of the five one-hour episodes will also give us a chance to check out all the beautiful builds and cool designs that Taniya Nayak and Matthew created with Lowe's products exclusively.