Tamala Edwards Biography
Tamala Edwards is an American anchor and host working for 6ABC as the weekday co-anchor of Action News Mornings and co-host of Inside Story alongside Matt O'Donnell. She joined the 6ABC news team in January 2005.
Tamala Edwards Career
While serving as the co-host of Inside Story she conducts probing interviews with newsmakers such as Senator Bob Casey, Governor Tom Corbett, and Mayor Michael Nutter, and moderating numerous election debates. Before joining the 6ABC team, Tamala worked at World News This Morning and ABC's World News Now where she served as an anchor. In addition, before joining World News Now, Edwards worked at ABC News where she served as a correspondent of the Washington, D.C., bureau. While she was there, she covered; religion, education, and culture for World News Tonight and other ABC News programs.
During the Iraq War, Tamala was an embedded reporter who moved with the Air Force from Kuwait to Nasiriyah, Iraq. In August 2001, Tamala worked at ABC News as a White House correspondent. Prior to joining ABC News, she worked at TIME Magazine as a staff writer. In addition, Tamala was the Democratic presidential nomination campaign for former New Jersey Senator Bill Bradley and Vice President Al Gore's campaign in 2000.
Furthermore, during the Apollo Theatre debate between Gore and Bradley in New York, Tamala was a panelist. He also took part in the MTV's "Choose or Lose" broadcasts. From 1995-1997, she served as a correspondent in the Washington bureau of Time. During that time, she covered; breaking news, Bob Dole's presidential campaign politics, and society. Tamala covered international news in New York while he served as a Time reporter for two years before relocating to Washington in 1995.
Georgia is where Edwards was born and he was brought up in Texas. He attended Stanford University where he earned a Bachelor of Arts degree in international relations. Over the years, Edwards has written on a wide variety of topics such as the story, "Who Needs a Husband?" which is about the changing dynamics surrounding love and marriage. In addition, Tamala wrote on the Reform Party, the House and Senate races, the fight over school funding in Vermont, and many other highly charged political issues.
Furthermore, Edwards covered the growing importance of women in philanthropy, the business boom of college preparation, the Supreme Court case of student-to-student sexual harassment, and public debates on books on topics such as; race, modesty, and mental illness. In addition, Edwards wrote articles on the passage of the historic balanced budget and tax-cut bill. From 1993-1995, Tamala was in New York at Time International where she covered global issues such as the international expansion of MTV News, the reclamation of an ancient Jewish text in Bosnia, and an international art-world ruckus over a group of Canadian prehistoric figurines.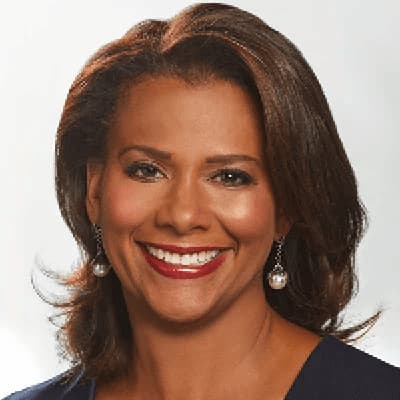 In addition, Tamala was awarded the first prize by The Education Writers Association for her contribution to Time's 1999 cover story, "What Makes a Good School."She was also named as a journalist for "The Next Establishment" in the August 2000 issue, of Vogue magazine. Edwards was featured in Folio magazine's "30 Under 30" list in November 2000.
Tamala Edwards Salary
Edwards earns a salary of about $47,000-$120,000.
Tamala Edwards Net Worth
Edwards has an estimated net worth of about $1 Million – $7 Million which she has earned through her career as an anchor and host.
Tamala Edwards Age
Edwards was born on April 7, 1971, in Georgia, United States. She is 52 years old as of 2023, and she celebrates her birthday on the 7th of April every year.
Tamala Edwards Height and Weight
Edwards stands at a height of 5 feet 5 inches tall. However, information about her weight will be updated when available.
Tamala Edwards Family
Edwards' parents are Redick Edwards and Edith Edwards and her parents reside in Houston Texas. However, she has not disclosed information about her siblings.
Tamala Edwards Husband and Children
Edwards is married to Rocco Alexander Lugrine who is a pastry chef. She tied the knot with Alexander on September 15, 2006, and together they have been blessed with two sons whose names she has not disclosed.
Tamala Edwards Social Media Platform
Edwards is very active on her Twitter, Instagram, and Facebook pages. She has 26.6k followers on Twitter 17.8k followers on Instagram, and 46k followers on Facebook.
 Facebook