David Asman Biography
David Asman is an American anchor working for Fox News Channel and Fox Business. He serves as a guest anchor on programs across FNC and FBN. Asman joined Fox News Channel in 1997, and later in 2007, he helped in launching FOX Business Network.
David Asman Career
He previously served as the host of FBN's, Bulls & Bears which airs on weekdays from 5 pm to 6 pm. Asman also served as the vo-anchor of After the Bell which aired on weekdays from 4 am to 5 pm on FBN. While working at Fox News Channel, he has served as the anchor of Fox News Live which airs on weekdays and he was named the head of FNC's documentary unit in 2005, whereby he hosted a series of investigative specials such as; Global Warming: The Debate Continues and U.N. Blood Money, which is a three-part series that examined the oil-for-food controversy.
For David's coverage of Latin America in the Americas column, he was awarded the 1986 Inter-American Press Association's (IAPA) Tom Wallace Award. He edited the book, The Wall Street Journal on Management: Adding Value Through Synergy. Furthermore, for his articles on free trade and Cuba and Mexico's economy, he was awarded the IAPA's 1992 and 1995 Daily Gleaner Awards respectively.
Asman started his journalism career as an assistant editor of Prospect Magazine in 1978 and within a year he rose to be the executive editor. George Gilder hired him in 1980 to begin an economic journal for the Manhattan Institute. Furthermore, he has also worked for Perspective on the Economy as a radio commentator and he was a consultant for the Ford Foundation on African organizations in the United States. In addition, he also served as the host of Issues USA, which is nightly televised public affairs show.
David Asman Wall Street Journal
Before David joined FNC he worked for the Wall Street Journal where he served as the editorial features editor which began in 1995. He joined the Wall Street Journal in 1983, as an editorial writer and while he was there, he edited the "Americas" and the "Manager's Journal" column. In addition, he wrote editorials and more than 100 articles from Latin America and other places. Asman was named senior editor in 1994, for the Journal's editorial page and his role also included administrative responsibilities.
David Asman Salary
Asman earns a salary of about $47,000-$120,000.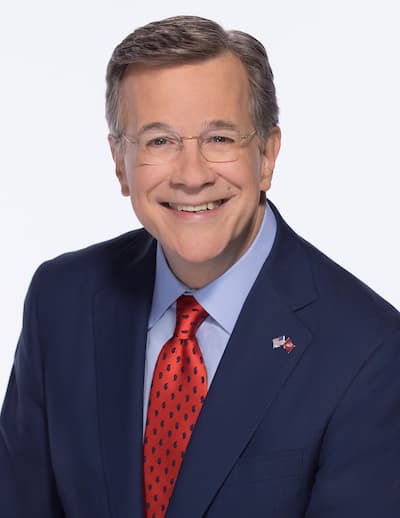 David Asman Net Worth
Asman has an estimated net worth of about $1 Million – $7 Million which he has earned through his career as an anchor.
David Asman Age
Asman was born in 1954, in Hollis, Queens, New York, United States, thus he is 69 years old as of 2023. However, he has not disclosed the date nor the month he was born thus it is not known when he celebrates his birthday.
David Asman Height and Weight
Asman stands at a height of 5 feet 8 inches (1.72 m) tall. However, information about his weight will be updated when available.
David Asman Family
Asman's father was known as Robert Asman while his mother is known as Nancy Johnston Asman. He was brought up alongside his sister, Melinda Asman Krasting.
David Asman Wife and Children
Asman is married to Marta Cecilia whose native home is Nicaragua. He has a stepson, Felipe who served with the U.S. Marine Corps during the Iraq War.