Tom Skilling Biography
Tom Skilling is an American meteorologist working for WGN-TV as the chief meteorologist and can be seen on the weekday evening newscasts from 5 pm to 7 pm, WGN News at Nine, and WGN News at Ten. He joined WGN-TV in 1978, and he celebrated his 40th year at the station in August 2018.
Tom Skilling Career
Skilling was born and brought up in the Chicago suburb of Aurora, Illinois. He attended West Aurora High School and at the age of 14, he took up a job at WKKD-FM and WKKD in Aurora, Illinois. While he was at the station, he forecasted weather for a number of years and even became host his own weather program. Later on, he joined WLXT-TV in Aurora where he worked for three years.
After completing high school, Tom relocated to Madison, Wisconsin where he joined the University of Wisconsin-Madison in 1970, where he studied meteorology and journalism. While still studying, he also continued to work in radio and television and he secured a job at WKOW-TV (ABC affiliate) and WTSO radio in Madison, Wisconsin. In addition, he also worked at WITI-TV, Milwaukee where he worked from 1975 to 1978, and while he was at the station, he was rated the city's #1 meteorologist.
On August 13, 1978, Tom joined WGN-TV, and ever since he has established himself both locally and nationally as a respected meteorologist. For more than 30 years, Skilling has served as the WGN chief meteorologist on its midday and evening newscast. In addition, for his outstanding work, he has received three honorary doctorates from Aurora University, St. Mary's of Minnesota, and Lewis University.
Furthermore, Tom assisted in the coordination of the Tribune Weather Center, in early 2004. He has been the driving force behind the Chicago Tribune's weather page since 1997, including the "Ask Tom Why," column. Together with the Weather Center, they began providing weather reports to WGN Radio in October 2008. Tom has also received many responses from the WGNtv.com weather blog.
Skilling has served as the host of a Tornado and Severe Storms Seminar at Fermilab for the last 38 years. While serving as the host of the event, he invites the 'who's who' in the severe weather research and forecast community, inclusive of Dr. Ted Fujita who is a famous University of Chicago tornado researcher. Over the years, thousands of people have attended The Fermilab programs and it has streamed to even larger audiences online. In addition, he has spoken at many events in the Chicago area while discussing climate change.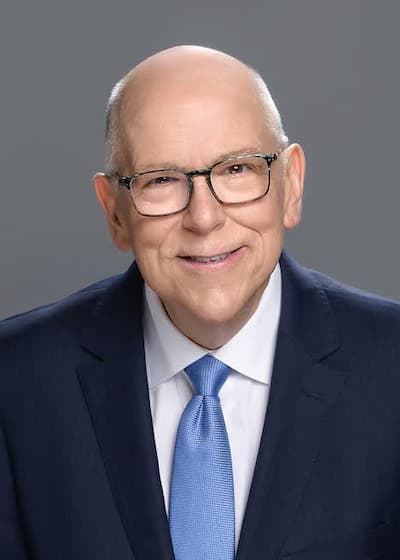 Furthermore, Tom has taken part in climate conferences in Naperville, worked with the Mayor's office a number of times, and been to Palatine where he addressed an Energy Expo sponsored by the Sierra Club. He was honored as the 2018 Broadcast Pioneer by the Illinois Broadcasters Association (IBA). He also recorded a podcast with Mayor Emmanuel about climate change. In addition, Skilling is a member of the National Weather Association and the American Meteorological Society.
Tom Skilling Salary
Skilling earns a salary of about $150,000-$300, 000.
Tom Skilling Net Worth
Skilling has an estimated net worth of about $10 Million – $18 Million which he has earned through his career as a meteorologist.
Tom Skilling Age
Skilling was born on February 20, 1952, in Aurora, Illinois, United States. He is 71 years old as of 2023, and he celebrates his birthday on the 20th of February every year.
Tom Skilling Height and Weight
Skilling stands at a height of 5 feet 9 inches tall. However, information about his weight will be updated when available.
Tom Skilling Family
Skilling's father is known as Thomas Ethelbert Skilling, Jr while his mother is known as Betty C. Skilling. Tom was brought up alongside his two brothers; Mark Skilling and Jeffrey Skilling, and a sister Sue Skilling. His younger brother Jeffrey is the former chief executive officer of Enron Corporation.
Tom Skilling Wife and Children
Skilling has not disclosed his relationship status as he is very private with his personal life. However, this information will be updated when available.
Tom Skilling Social Media Platform
Skilling is very active on his Twitter, Instagram, and Facebook pages. He has 95.5k followers on Twitter 2.2k followers on Instagram, and 273k followers on Facebook.
Twitter