Tamsen Fadal Biography
Tamsen Fadal is an American Emmy award-winning anchor working for PIX 11 as a weekday evening co-anchor at 4, 5, 6, 6:30, and 10 p.m alongside Kori Chambers. She is also an author, and podcast host of Coming Up Next.
Tamsen Fadal Career
Fadal is a 12-time Emmy recipient, and for her evening anchoring position, she has won three Emmys. Over the years, Tamsen has covered a range of Breaking News stories in New York City and around the world. Some of those stories she has covered include; the 2017 terror attack in SoHo, the history-making performances of 'Hamilton' in Puerto Rico, the 2018 sightseeing helicopter crash into the East River, the American visit of Pope Francis, the mass shooting at Sandy Hook, and Superstorm Sandy.
In addition, she has covered both domestic and international stories such as the Columbia Space Shuttle disaster and the London bombings. She traveled to Afghanistan during Operation Enduring Freedom, where she was embedded with U.S. troops. For Fadal's work with Ackerman Family Institute, she received recognition in 2019, with the Ackerman Family Advocate Award.
Furthermore, the Ellis Island Honor Society honored Fadal with an Ellis Island Medal of Honor in 2016. Both the Houses of Congress officially recognize The Medal as one of the nation's most prestigious awards and it is annually memorialized in the Congressional Record. For Tamsen's work both on-air and in the community, the Moves Magazine named her a Power Woman in 2015.
She has been a long-time advocate for breast cancer awareness, educating women and their families about the disease. Over the years, Tamsen has been volunteering in a number of charitable organizations such as; Ackerman Institute for the Family, North Shore Animal League America, and North Shore Animal League America. In addition, she has served as a board member of non-profit agencies such as Best Buddies of New York and ADAPT Community Network.
Over the years, she has written three books, and her most recent book is known as; The New Single: Finding, Fixing, and Falling Back In Love With Yourself. The book assists women emerge from a big life change with grace, confidence, and self-love. Fadal is passionate about empowering women and she is currently working on her fourth book. In addition, she is the executive producer and host of "The Broadway Show" for The Broadway Channel.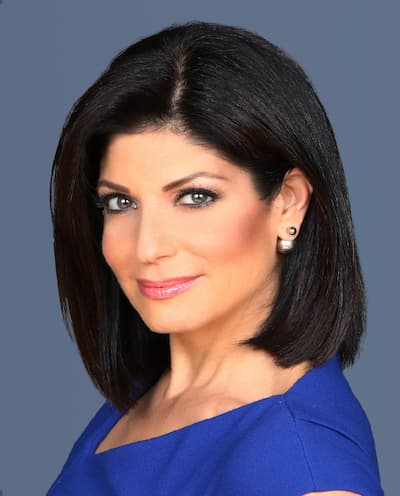 Before Tamsen joined WPIX, she worked at WFTV-TV in Orlando, Florida, KYW-TV in Philadelphia, PA, and WCBS-TV in New York City. She attended the University of South Florida where she graduated with a Bachelor of Arts degree in broadcast journalism.
Tamsen Fadal Salary
Fadal earns a salary of about $47,000-$120,000.
Tamsen Fadal Net Worth
Fadal has an estimated net worth of about $1 Million – $7 Million which she has earned through her career as an anchor and host.
Tamsen Fadal Age
Fadal was born on December 4, 1970, in Concord, Massachusetts, United States. She is 52 years old as of 2022, and she celebrates her birthday on the 4th of December every year.
Tamsen Fadal Height and Weight
Fadal stands at a height of 5 feet 6 inches tall. However, information about her weight will be updated when available.
Tamsen Fadal Family
Fadal's mother was diagnosed with breast cancer which led to her death in 1990. She has a cousin known as Shannon Elizabeth who is an actress. However, she has not disclosed any information about her siblings.
Tamsen Fadal Husband and Children
Fadal was previously married to Matt Titus. Tansen and Matt tied the knot in 2007, and while they were together, they began a matchmaking business known as Love Consultants. They also wrote relationship books together and made regular appearances on television where they spoke about love and gave advice. However, after being married for 5 years, they had a divorce in 2012, for reasons not known to the public. While she was with Matt, they did not have any children.
After being divorced, she began dating Ira Bernstein who is a Debmar-Mercury co-president. He proposed to her in June 2020, in Southampton at sunset and they later tied the knot on October 14, 2021, in New York while she was 50 years old.
Tamsen Fadal Social Media Platform
Fadal is very active on her Twitter, Instagram, and Facebook pages. She has 30k followers on Twitter 1 Million followers on Instagram, and 542k followers on Facebook.
Twitter