Tammie Souza Biography
Tammie Souza is an American a multiple Emmy-winning meteorologists who is currently working at CBS3 where she serves as a full-time meteorologist. She joined the CBS3 team in December 2021.
Tammie Souza Career
Tammie attended San Diego State University where she earned her Bachelor of Science in biology and later on, she studied at Mississippi State University where she graduated with a master's degree in applied meteorology. She also received a certification from Mississippi State University's broadcast meteorology program in addition to earning a pilot's license while she was in college. Since her childhood days, she has always been passionate about weather. In addition, she is one of the women in the nation who hold the NWA Seal of Approval from the National Weather Association and the prestigious CBM (AMS) Certified Broadcast Meteorology Seal of Approval awarded by the American Meteorological Society.
In addition, she was chosen as the first female chairman of the National AMS Board of Broadcast Meteorology and has served on the national board of National AMS Board of Broadcast Meteorology. As of the moment, she serves as an evaluator for NWA Seal applicants and AMS/CBM. Prior to joining the CBS3 team, she worked at WCAU-NBC10 in Philadelphia where she served as the Chief Meteorologist, and worked at WBBM in Chicago as a meteorologist. Furthermore, she has also worked at WFLD-FOX Chicago where she was a weekday morning meteorologist and at WMAQ-NBC Chicago where she was a weekend meteorologist.
Furthermore, Souza has worked at WDJT in Milwaukee as a weekday meteorologist and in Tampa/St Petersburg where she served as the first female Chief Meteorologist. Over the years, she has covered wildfires, tornadoes, floods, earthquakes, blizzards, heatwaves, and hurricanes. She has also received 9 Emmy awards including; live reporting from the California Wildfires, Best Science Story, and Best Weathercast. She was nominated as a national NABJ for the Mystery of Lake Michigan's Underground Railroad Ships. A Associated Press Award has been presented to her for scuba diving on a 125-year-old Shipwreck, a Chicago Headline Club Award for escaping a submerged car.
After her son Caleb survived a brain tumor, she became a warrior for Pediatric Brain Tumor Research. She is actively involved with Pet Adoption, STEM education, and Disaster Relief. During her spare time, she enjoys hockey, watching football, snow skiing, baseball, traveling, scuba diving, organic gardening, and flying. Tammie was a goodwill ambassador to Portugal and spent time as an exchange student to Japan.
Tammie Souza Salary
Souza earns a salary of about $47,000-$120,000.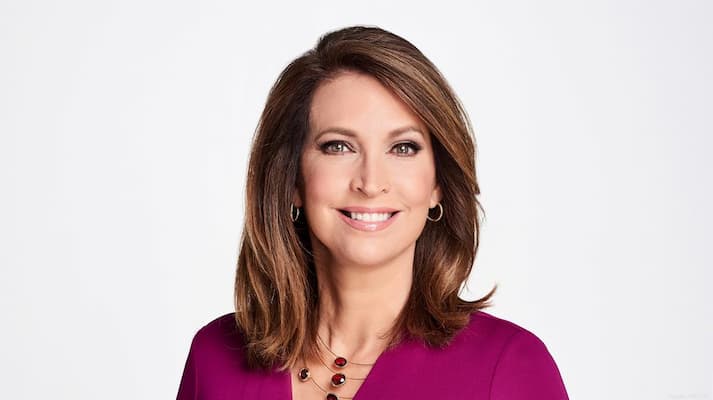 Tammie Souza Net Worth
Souza has an estimated net worth of about $1 Million – $7 Million which she has earned through her career as a meteorologist.
Tammie Souza Age
Souza likes to keep her personal life private hence she has not disclosed her age. However, this information will be updated when available.
Tammie Souza Height and Weight
Souza stands at a height of 5 feet 5 inches tall. However, information about her weight will be updated when available.
Tammie Souza Family
Souza's father is known as Chase Souza, who worked on the NASA space program. She has a sister known as Patty Souza who was a meteorologist for WTSP's sister station KXTV and a brother who is an airline pilot.
Tammie Souza Husband and Children
Souza is married to Greg Hendricks and together the couple has been blessed with a son who they named Caleb. While their son was 8 years old, he was diagnosed with a brain tumor that he survived. Together with her family, they reside in Montgomery County.
Tammie Souza Brain Tumor
In July 2017, Tammie learned that her son Caleb who was 8 years old then, was diagnosed with a brain tumor. After undergoing brain surgery, he recovered and had no side effects.
Tammie Souza Social Media Platform
Souza is very active on her Twitter, Instagram, and Facebook pages. She has 16k followers on Twitter 5k followers on Instagram and 31k followers on Facebook.