Remeisha Shade Biography
Remeisha Shade is an American meteorologist working for FOX 26 as a weekday evening meteorologist from 6 pm, to 9 pm, and 10 pm. She joined the FOX 26 news team in September 2022.
Remeisha Shade Career
Shade has forecasted weather across the Lone Star State for almost 9 years. She has been covering ice storms, tornado outbreaks, snow events, and other active weather at NBC 5 in the Dallas-Fort Worth Metroplex for 6 years. In addition, she began her television career at KBMT-TV in SE Texas where she covered many tropical systems and flooding events.
Furthermore, Shade has also worked at WAFF-TV in her hometown of Huntsville, Alabama. While working at WAFF-TV, she served as a meteorologist covering a number of severe thunderstorm outbreaks for more than 4 years. Remeisha also did many wall-to-wall coverage for a number of hours straight during back-to-back tornado warnings. In addition, Remeisha gained experience while covering all types of harsh weather conditions while working at WEWS-TV in Cleveland, Ohio for 4 years.
Over the years, Remeisha has covered a wide range of weather events such as; major flood events, tornado warnings, heavy lake effect snow squalls, and severe thunderstorms. Her interest in weather started at an early age and during that time, she enjoyed watching and comparing the weather forecasts of local meteorologists on television. After being hit by a massive F-4 tornado as a teenager, her interest in the weather grew tremendously.
Her family also experienced another destructive EF-4 tornado on April 27th, 2011, that tore her parent's home and resulted in widespread damage across the southeastern part of the United States. She continued her education at Florida Stata University, where she earned a Bachelor of Science Degree in Meteorology with minors in Mathematics and Communications. In addition, while Shade was at Florida State, she won Miss Florida State University and she competed in the Miss Florida Pageant.
The American Meteorological Society awarded her with their Certified Broadcast Meteorologist Seal. As of the moment, she holds the CBM Seal #294 which honors a broadcast meteorologist can attain. She is also a huge advocate for health and fitness and she has developed a passion for figure skating. During her spare time, she enjoys trying out new restaurants, doing power yoga, spending time with family, and watching movies.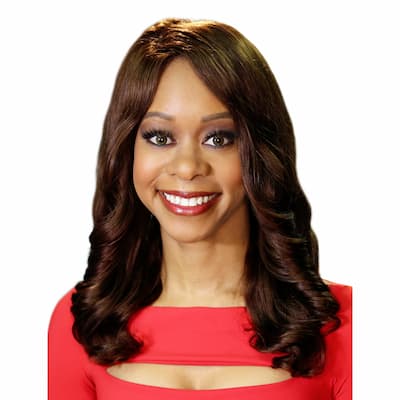 Remeisha Shade Salary
Shade earns a salary of about $47,000-$120,000.
Remeisha Shade Net Worth
Shade has an estimated net worth of about $1 Million – $7 Million which she has earned through her career as a meteorologist.
Remeisha Shade Age
Shade likes to keep her personal life private hence she has not disclosed her age. However, this information will be updated when available.
Remeisha Shade Height and Weight
Shade stands at a height of 5 feet 5 inches tall. However, information about her weight will be done when available.
Remeisha Shade Family
Shade likes to keep her personal life private hence she has neither disclosed the names of her parent nor those of her siblings. However, this information will be updated when available.
Remeisha Shade Husband and Children
Shade has not disclosed her relationship status as she is very private with her personal life. However, this information will be updated when available.
Remeisha Shade Social Media Platform
Shade is very active on her Twitter, Instagram, and Facebook pages. She has 10.1k followers on Twitter 4.3k followers on Instagram, and 12k followers on Facebook.
 Facebook