Kaity Tong Biography
Kaity Tong is a Chinese-born American Emmy award- winning anchor working for PIX 11 as a weekend evening co-anchor at 5, 6 and 10 pm. She joined the PIX 11 news team in 1991, after previously working for WABC.
Kaity Tong Career
Qingdao, China is Tong's birth home and she immigrated to the United Sates with her family while she was 4 years old. Kaity became a United States citizen in 1985, and she was brought up in Washington, D.C. Tong attended Bryn Mawr College on an academic scholarship and there she graduated with a Bachelor of Arts degree in English literature. In addition, she was the accepted into the doctoral program of Stanford University in Chinese and Japanese literature,
Wwhile Kaity was in Stanford University, she started her broadcasting career at a summer job she worked for KCBS All-News Radio in San Francisco as a morning editor and producer. She worked for a year at all-news radio stations in San Francisco while still working on her Master's in Asian Studies. However, she never managed to complete her doctoral dissertation as she was sidetracked by the news business.
Tong started her television career at KPIX-TV in San Francisco where she served as a reporter and she was originally employed at the station as an on-air test. Not long after, she got promoted to serving as a street reporter. In addition, Kaity secured a job at KCRA-TV, the NBC affiliate in Sacramento, California where she served as the co-anchor of the 5 pm and 10 pm newscats. For her involvement in local affairs and community service, shereceived recorgition from the California State Legislature, the United Way, and the Sacramento City Council.
After having worked at KCRA for two years, she was recruited by WABC-TV to New York where she served as a general correspondent and co-anchor of the "Weekend News Edition." Later on, Kaity was promoted to the evening newscast at 5 pm and 11 pm and while she was at the station, she worked alongside; Bill Beutel, Roger Grimsby, and Tom Snyder. In addition, Tong worked for WABC's Eyewitness News for ten years before later joining WPIX as the co-ancor of the 10 pm newscast for almost 20 years.
Furthermore, The Women's Project honored her with the Exceptional Achievement Award, and she became the first woman to ever be honored by Rotary International with its "Paul Harris Fellowship." The ork Women's Agenda. also awarded Tong with their Star award. In addition, Kaity has received recognition for her excellence in communication from the Chinese America Arts Council.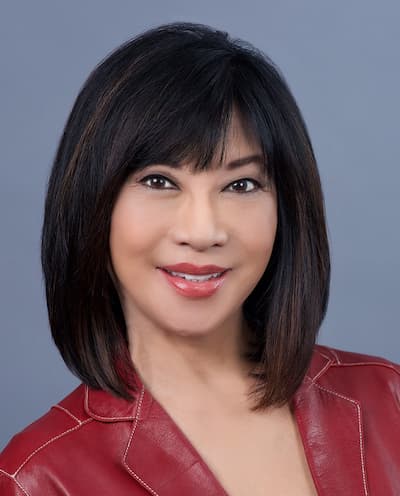 The Organization of Chinese Americans awarded Kaity with a Champion of Excellence Award and she was also awarded by the Chinese-American Planning Council a "Distinguished Woman" award. Not long ago, she was honored by the popular website, Fabulous Over Fifty. In addition, she is actively involved with the; China AIDS Fund, Juvenile Diabetes Foundation, Coalition for Asian American Children and Families, the the League for the Hard of Hearing, Plate to Plate, Children's Museum of Manhattan, and many others.
Kaity Tong Salary
Tong earns a salary of about $47,000-$120,000.
Kaity Tong Net Worth
Tong has an estimated net worth of about $1 Million – $7 Million which she has earned through her career as an anchor.
Kaity Tong Age
Tong was born on July 23, 1947, in Qingdao, China. She is 76 years old as of 2023, and she celebrates her birthday on the 23rd of July every year.
Kaity Tong Height and Weight
Tong stands at a height of 5 feet 5 inches tall. However, information about her weight will be updated when available.
Kaity Tong Family
Tong's parents are George Tong and Anita Tong, who served as a producer and broadcaster in Washington, D.C for the Voice of America. She has a great-uncle, Hollington Tong who is an ambassador to the US from China as well as an acclaimed author. In addition, she immigrated to the United Sates with her family while she was 4 years old.
Kaity Tong Husband and Children
Tong is currently divorced and has been previously married twice. Her first husband was Robert Long who was a former news director and a vice-president at Los Angeles's KNBC-TV until September 25, 2009. While she was married to Robert, they were blessed with a sin who they named Philip Long.
However, Kaity and Long divorced for reasons not known to the public and she later got married to her second husband Patrick Callahan who is a Phjotographer. Kaity's marriage with Patrick did not also work out and the two had a divorce. She however, did not have any children while in her second marriage.
Kaity Tong Social Media Platform
Tong is very active on her Twitter, Instagram, and Facebook pages. She has 11.9k followers on Twitter 10.6k followers on Instagram, and 26k followers on Facebook.
 Twitter