Jim Donovan Biography
Jim Donovan is an American fifteen-time Emmy award-winning anchor who is currently working at CBS3. He serves as the morning anchor on This Morning news show that airs on weekdays from 4:30 am to 7:00 am and the anchor of Eyewitness News at Noon. He joined CBS 3 in 2004, as a consumer reporter for On Your Side.
Jim Donovan Early LIfe
Staten Island, New York is Donovan's native home and he attended Seton Hall University in South Orange, New Jersey where he graduated with a Bachelor of Arts degree in communication.
Jim Donovan Career
Donovan is currently working at CBS 3 as the weekdays morning anchor on This Morning news and as the Eyewitness News at Noon anchor. Jim relaunch the CBS 3 morning newscast in April 2016, after he distinguished himself with his memorable 2015 coverage of Pope Francis' visit to Philadelphia. In addition, he also does his consumer work together with his team which helps solve many consumer-related complaints from viewers in the Delaware Valley. Together with his team, they have received awards from many organizations from the Associated Press to the Better Business Bureau.
Furthermore, he started his work in Secaucus, New Jersey where he worked at WWOR-TV as an intern. He served in many departments while he worked at WWOR for a period of six years, inclusive of news writing and Emmy-nominated field producer. In addition, while he was in college, he was able to secure a job at People Express Airlines and later joined the Continental Airlines as an international and domestic flight attendant. While he was not working at WWOR, he could be found on a plane traveling to diverse destinations from Tahiti to London.
Donovan paused his airline wings in 1993, so as to concentrate on his broadcasting career full-time and joined the WNBC-TV team as a research coordinator. While he worked at WNBC, he put his aviation skills to work, and after he did an investigative report on plane crash survival, he won his first Emmy Award. In addition, he later joined CNBC in 1994, as an investigative producer and consumer reporter for Steals & Deals. While working at CNBC, his love for consumer advocacy grew and he received a National Cable Ace nomination in addition to being allowed to contribute reports for NBC's Today Show.
Furthermore, he joined WGHP-TV in High Point, North Carolina in 1997, and while he worked there, Donovan was named as an Outstanding Consumer Reporter by the Better Business Bureau. He also worked at WBNS-TV in Columbus, Ohio from 2000, where he served as a consumer reporter. Additionally, while working in Columbus, he earned five Emmy nominations for his consumer investigations and reporting. The Ohio Attorney General's Office also recognized Jim's advocacy on behalf of his viewers.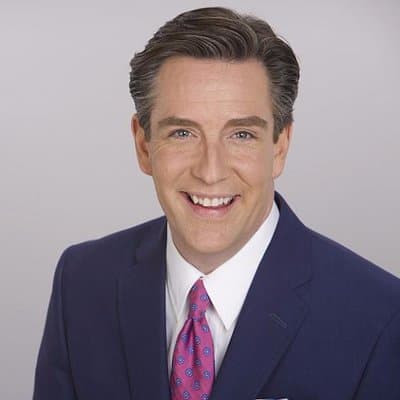 While working at KYW-TV he has received 13 Emmy Awards and an additional 20 Emmy nominations. Donovan began a fundraising phone bank after Hurricane Katrina struck and the CBS 3 viewers donated more than $1 million for a period of two days to help with the Red Cross relief effort. In 2015, Jim, was inducted into the Broadcast Pioneers of Philadelphia's Hall of Fame. He can also be found volunteering his time to many local charities including the Mazzoni Center, MANNA, and CARIE.
Jim Donovan Salary
Donovan earns a salary of about $47,000-$120,000.
Jim Donovan Net Worth
Donovan has an estimated net worth of about $1 Million – $7 Million which he has earned through his career as an anchor.
Jim Donovan Age
Donovan was born on July 17, 1956, in Boston, United States. He celebrates his birthday on the 17th of July every year and is currently 66 years old as of 2022.
Jim Donovan Height and Weight
Donovan stands at a height of 5 feet 8 inches tall. However, information about his weight will be updated when available.
Jim Donovan Family
Donovan likes to keep his personal life private hence he has neither disclosed the names of his parent nor those of his siblings. However, this information will be updated when available.
Jim Donovan Wife and Children
Donovan is married to Cheryl Donovan and together the couple has been blessed with a daughter who they named Meghan Donovan. Jim resides in Hinckley, Ohio together with his family.
Jim Donovan Covid
In April 2022, Donovan traveled to Europe and on his way back home, he was stuck at the Budapest airport for an extra eight days after he tested positive for COVID-19. After he was tested for a second time, he was found to be negative for COVID-19.
Jim Donovan Social Media Platform
Donovan is very active on his Twitter, Instagram, and Facebook pages. He has 13k followers on Twitter 6k followers on Instagram and 23k followers on Facebook.