Jim Altman Biography
Jim Altman is an American 44-time Emmy award-winning reporter who works for FOX61 as a reporter since he joined the station in 2005. He also serves as the host of the popular weekly travel segment known as Daytrippers.
Jim Altman Career
He was born in Washington, D.C . and brought up in New York City he also graduated proudly from Syracuse University. For the past 15 years, he has covered many major news events in Connecticut ever since he joined FOX61. While on assignments, he has been able to tour the world and report from the sidelines of Super Bowls, the streets of Ireland, and the shores of Cuba. While working at FOX61, he has received a number of news Emmys such as; Health and Science Reporting, News Writing, Feature News Reporting, Sports Reporting, Spot News Reporting, and Outstanding News Talent. In addition, he became a 44-time Emmy recipient in 2022, after he was honored for; Feature News, Daily News Reporting, and Societal Concerns Reporting. Altman also won his 6th Murrow Award, the New England Edward R. Murrow Award for news writing.
Furthermore, he joined NBC, as a member of the prestigious NBC Page Program. After working at NBC, he later joined ABC Newsmagazine 20/20 where he served as an Associate Producer. While he was there, he traveled the country for 8 years while covering a number of the network's most high-profile stories and he has some national production credits to his name. He was able to secure his first full-time on-air job at WAMI-TV in Miami where he served as a reporter for The Times which is the critically-acclaimed South Beach News Magazine. In addition, Altman has also served as the host of Mervyn's Beach Bash, which is a nationally televised extreme sports program shot in Los Angeles.
In addition, he has also worked at WSYX-TV (ABC/FOX) in Columbus, Ohio and while he was there, he covered the Ohio State Buckeyes championship season. After working in Columbus for 2 years, he won four Emmy Awards, such as the Midwest Emmy Award for Best Feature Reporter. For 7 years, Jim served as the host of the Muscular Dystrophy Association's Labor Day Telethon. He also emceed; fundraisers around the state, the Parkinson's Foundation, and donated time to charities like the Hometown Foundation. In 2015, Jim was named as Camp Courant's "Hero of the Year" and the MDA's Man of the Year in 2016.
Jim Altman Salary
Altman earns a salary of about $47,000-$120,000.
Jim Altman Net Worth
Altman has an estimated net worth of about $1 Million – $7 Million which he has earned through his career as a reporter.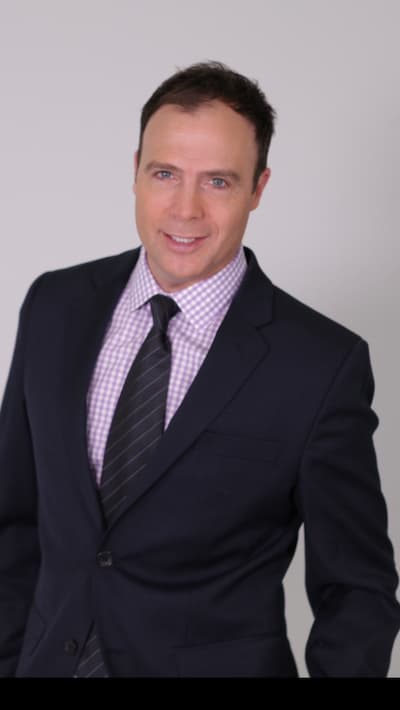 Jim Altman Age
Altman likes to keep his personal life private hence he has not disclosed his age. However, this information will be updated when available.
Jim Altman Height and Weight
Altman stands at a height of 5 feet 8 inches tall, However, information about his weight will be updated when available.
Jim Altman Family
Altman likes to keep his personal life private hence he has neither disclosed the names of his parent nor those of his siblings. However, this information will be updated when available.
Jim Altman Wife and Children
Altman is married to Rikki. However, he has not disclosed information about their wedding or children as he is private about his personal life.
Jim Altman Social Media Platform
Altman is very active on his Twitter, Instagram, and Facebook pages. He has 3k followers on Twitter 1k followers on Instagram and 4k followers on Facebook.