Jay Towers Biography
Jay Towers is an American radio host and television anchor working for FOX 2 as a morning news anchor. He also works at iHeart Radio as the morning host of Jay Towers in the Morning alongside Chelsea Kivell and Allyson Martinek.
Jay Towers Career
Since Towers was 5 years old, he always wanted to be a radio DJ and he started his broadcasting journey at WJRZ in Toms Rivers, New Jersey when he was 14 years old. He secured his first full-time job while he was 18 years old at WAYV in Atlantic City and later at Boss 97. Not long after Jay celebrated his 20th birthday, he left Jersey and became one of the youngest Program Directors in America at WMAX in Grand Rapids.
Later in the year 1997, he relocated back to the East where worked at Q102 in Philadelphia as an afternoon host and Music Director. In 1999, Towers returned to 93.1 DRQ where he served as the host of Jay Towers and the Morning Revolution. However, in the year 2015, he left the station and for the next four years, he worked at 97-1 where he hosted the Jay & Bill show alongside Bill McAllister. Furthermore, in 2010, he joined 100.3 WNIC where he served as the host of Jay Towers in the Morning, which airs every morning alongside Chelsea Kivell and Allyson Martinek.
In early 2004, was when Towers joined FOX 2 Detroit as a featured reporter, and ever since he has been working at the station. Ever since he joined the station, he has claimed up the ladder gradually from being a feature reporter to weekend anchor to morning anchor. Thanks to the partnership between iHeart Radio and Fox 2, Jay is able to have his WNIC radio studio with Allyson and Chelsea, and still serve as a morning anchor at FOX 2.
Towers is super-obsessed with 'Superman The Movie' and he openly admits it. This caught the attention of Director Zack Snyder who later gave him a role in Batman v Superman as a Metropolis TV Reporter in 2016. He received an Emmy nomination for hosting and producing a TV special on the 40th Anniversary of 'Superman the Movie' in 2018. In addition, he started 'The Caped Wonder Superman Podcast' with Superman Historian Jim Bowers.
Furthermore, he is honored to take part in many charity events throughout the year. He began the Jay's Juniors program on WNIC in 2014, which is aired to create a magical escape for children in Metro Detroit who suffer from chronic or terminal illnesses, by taking the family on an all-expenses paid trip to Walt Disney World in Orlando, Florida.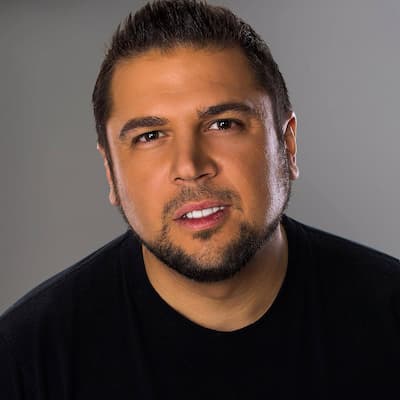 Jay Towers Salary
Towers earns a salary of about $47,000-$120,000.
Jay Towers Net Worth
Towers has an estimated net worth of about $1 Million – $7 Million which he has earned through his career as an anchor.
Jay Towers Age
Towers likes to keep his personal life private hence he has not disclosed his age. However, this information will be updated when available.
Jay Towers Height and Weight
Towers stands at a height of 5 feet 7 inches (1.73 meters). However, information about his weight will be updated when available.
Jay Towers Family
Towers father had surgery to fix an aortic aneurysm and later in 2017, he went into Septic Shock as a result of an undiagnosed bladder infection that almost led him to death. His father is currently doing well and he runs their family business. However, he hasn't disclosed the names of his parents or those of his siblings,
Jay Towers Wife and Children
Towers is a married man and together with his wife, they have been blessed with a daughter. However, he has neither disclosed the name of his wife nor that of his daughter.
Jay Towers Social Media Platform
Towers is very active on his Twitter, Instagram, and Facebook pages. He has 22.5k followers on Twitter 43.8k followers on Instagram, and 633k followers on Facebook.
Twitter