David Ushery Biography
David Ushery is an American anchor working for NBC 4 as a weekday evening anchor at 4 pm and 11 pm. He joined the NBC 4 news team in August 2003, after previously working for WABC TV.
David Ushery Career
Hartford is David's native home and he attended the University of Connecticut where he earned a degree in broadcast journalism. Ushery started his journalism career at WFSB-TV where he served as a lead evening reporter. In addition, he also served as a reporter for the Los Angeles Times and Hartford Courant. When he was 11 years, he got selected to be the host of "Kidsworld" which is a television show he hosted till he was 18 years old.
Ushery is a member of the New York State Broadcasters Hall of Fame. He is also a member of the New York Chapter's Silver Circle, the National Academy of Television Arts & Sciences, and he has received recognition for his more than 25 years of journalistic excellence and service to the Tri-State. For his anchoring and reporting during the COVID-19 pandemic, the NBC 4 news team was honored with the prestigious Alfred I. duPont-Columbia University Award in January 2021.
David delivered the latest information on a daily basis during the COVID-19 pandemic on WNBC's 30 Rock studios. He also often transitioned to daily press conferences that were hosted by state, federal, and local officials. In addition, Ushery looked closely at the relationship between communities of color and law enforcement, inclusive of having exclusive interviews with top NYPD brass. After the death of Civil Rights icon John Lewis, David was able to secure exclusive interviews with former Congressional colleague Charles Rangel, who was his long-time friend.
David Ushery WNBC
Furthermore, Ushery has worked at WNBC for almost 20 years and during this time, he has offered its viewers a front-row seat to the biggest news stories of the day. The NBC 4 team was awarded two National Edward R. Murrow Awards for the coverage of Superstorm Sandy and for the deadly 2019 police shootout in Jersey City which David shares. In addition, Ushery has traveled around the globe where he reported live from the front lines in Gaza and the West Bank, the site of terror attacks in Manchester, England, and Paris, and the opening of the United States Embassy in Jerusalem.
Moreover, David has in the past traveled to St. Peter's Square in Rome on a number of occasions. While he was there, he covered; the 2013 papal conclave electing Pope Francis, the resignation of Pope Benedict XVI, and the canonizations of Pope Saint John XXIII and Pope Saint John Paul II. He is also passionate about serving and helping thus he shed light on the sacrifices and challenges faced by local first responders. In addition, he investigated the high rates of suicide among firefighters. After having worked at WABC-TV for over ten years from being a reporter to rising to an anchoring position, he joined NBC 4 in 2003.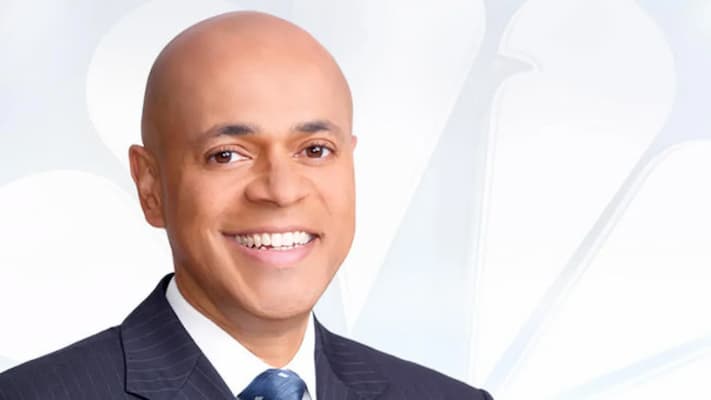 David Ushery Awards
Ushery profiled a 9/11 responder Michael Dorian who was diagnosed with cancer after his service and his battle to secure health benefits as a result of being under the law. For his profile, he was awarded in 2019, with a New York Emmy award. Later in 2019, he also had an interview with NYPD Detective Luis Alvarez, who assisted in leading the grassroots campaign that led to in renewal of the federal Victim's Compensation Fund.
After the death of former President George H.W. Bush, Ushery reported from Houston and from Orlando after the deadly Pulse nightclub shooting. He has also reported from the White House during the transition between the outgoing Obama and incoming Trump teams. In addition, Ushery covered Washington D.C. and New York City Pope Francis' visit in 2015 live from the parade routes. Furthermore, he also covered the 2012 Sandy Hook elementary school shooting live.
David has also covered the miraculous 2009 landing of US Airways Flight 1549 in the Hudson River. In addition, David attended St. John's University where he graduated in 2014, St. Francis College where he graduated in 2018, and Fordham University where he graduated in 2019. Furthermore, Ushery is actively involved in both the Archdiocese of New York and the New York Urban League. He has also received many awards for his community service such as; the Consulate of Israel, the Nubian Cultural Center, and the Public Relations Society of America.
In addition, David was named by the Network Journal and Black Professionals Business Magazine as a "40 under 40." For his series of reports on children and violence, he received the McDonald's Black Media Legends: Faces of Black History Award and the National Association of Black Journalists Award.
David Ushery Salary
Ushery earns a salary of about $47,000-$120,000.
David Ushery Net Worth
Ushery has an estimated net worth of about $1 Million – $7 Million which he has earned through his career as an anchor.
David Ushery Age
Ushery was born on June 5, 1967, in Bloomfield, Connecticut, United States. He is 56 years old as of 2023, and he celebrates his birthday on the 5th of June every year.
David Ushery Height and Weight
Ushery stands at a height of 6 feet 2 inches tall. However, information about his weight will be updated when available.
David Ushery Family
Ushery's parents are Solomon and Winifred Ushery, and he was brought up as an only child.
David Ushery Wife and Children
Ushery is married to Isabel Rivera who is a television producer. They tied the knot in 2001, and together they have been blessed with a son whose name he has not disclosed.
David Ushery Social Media Platform
Ushery is very active on his Twitter, Instagram, and Facebook pages. He has 7.3k followers on Twitter 3.3k followers on Instagram, and 2.8k followers on Facebook.
 Twitter