Conan Nolan Biography
Conan Nolan is an American Emmy award-winning political reporter who is currently working at KNBC. He joined the NBC4 news team in 1986 and as of the moment, he serves as the chief political reporter and the anchor of the News Conference which airs on Sundays at 9 a.m. In addition, he can also be seen at 11 a.m., 4 p.m., 5 p.m., and 6 p.m on the station.
Conan Nolan Career
He has reported on behalf of NBC News from Kuwait and Iraq during Operation Iraqi Freedom and from Pakistan and the Afghan border during the invasion of Afghanistan. Furthermore, he reported from Lebanon on Arab reaction to the anniversary of 9/11 and from Rome on the death of Pope John Paul the Second.
In addition, for his reports on child refugees in the Pakistani frontier, he received an Emmy Award prior to also receiving a Golden Mike Award for a report on the South Pacific island nation of Tuvalu and the consequences of global warming.
Before he joined the NBC4 news team, he worked at KSBW-TV, the NBC affiliate in Salinas, California where he served as a general assignment reporter. In addition, he has also worked at KSBY-TV in San Luis Obispo where he served as a reporter and weekend sports anchor. Furthermore, he also worked for KVEC-AM radio as the assistant news director and at KCBX-FM radio also in San Luis Obispo.
He was brought up on a ranch in Los Osos Valley along California's central coast and attended schools in San Luis Obispo prior to study at Cal Poly, San Luis Obispo for a period of two years. Later on, he joined the University of California Davis where he graduated with a Bachelor of Arts degree in political science.
Conan Nolan Age
Nolan likes to keep his personal life private hence he has not disclosed his age. However, this information will be updated when available.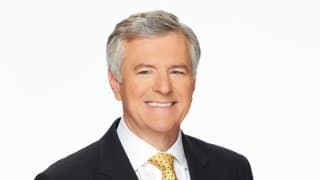 Conan Nolan Height and Weight
Nolan has not disclosed his height and weight. However, this information will be updated when available.
Conan Nolan Family
Nolan's father is known as Thomas F. Nolan who is a former U.S. diplomat, was an unsuccessful candidate for the California State Senate in 1960. He has four siblings. However, information about his mother and siblings will be updated when available.
Conan Nolan Wife and Children
Nolan is married to Julie Dear Nolan and together the couple has been blessed with a son. However, information about his son will be updated when available.
Conan Nolan Net Worth
Nolan has an estimated net worth of about $1 Million – $7 Million which he has earned through his career as a Political reporter.
Conan Nolan Salary
Nolan earns a salary of about $47,000-$120,000.
Conan Nolan Social Media Platform
Nolan is very active on his Twitter, Instagram, and Facebook page and he has 4k followers on Twitter, 884 followers on Instagram, and 4k followers on Facebook.
Twitter