Chuck Goudie Biography
Chuck Goudie is an American Emmy award-winning investigative reporter who is currently working at ABC 7 Chicago. He has been serving as the chief investigative reporter at the station since 1990. In addition, he joined the  ABC 7 Chicago news team in 1980 as a general assignment news reporter. 
Chuck Goudie Career
His compelling and hard-hitting investigative reporting has not only won him major awards but also gotten results. An example includes when he first exposed the Licenses-for-Bribes investigation, and revealed Illinois commercial drivers' licenses being sold to hundreds of unqualified truckers. In addition, his groundbreaking investigation encouraged the FBI to go undercover, thus leading to many federal corruption convictions all the way up to former Governor George Ryan.
Furthermore, his investigation of sexual abuse allegations against the late Cardinal Joseph Bernardin led to the cardinal's accuser withdrawing charges. Additionally, his other major investigations have helped shut down shady charities and illegal businesses, changed or created laws, and led to criminal charges and incarceration.
Over the years, he has won numerous broadcasting top honors such as a National Emmy Award which was awarded to him for exposing how government agencies and chemical companies were unprotected against a deadly terrorist attack. Furthermore, he has inducted n the National Academy of Television Arts and Sciences prestigious Chicago Silver Circle in 2018.
In addition, he has investigated and reported news stories on four continents including; the Balkans; and from behind the Goudie of the Vatican, the Arabian Sea, war zones in the Middle East, and New York's "Ground Zero."
Previously, he worked at WSOC-TV which is the BC affiliate in Charlotte, North Carolina. While he was at WSOC-TV he serves as the main sports anchor from 1978 to 19780 and later served as a general assignment reporter from 1977 to 1978. In addition, from 1968 to 1972 he gained early television experience at the age of 12 he worked at WXYZ-TV where he worked on two weekly children's shows from 1968 to 1972.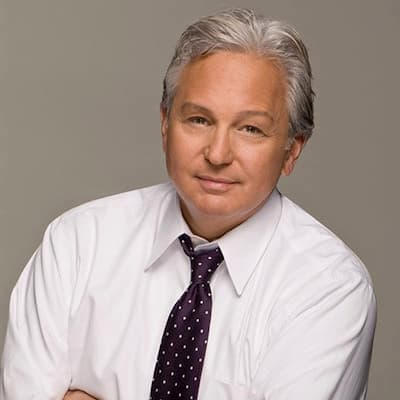 He is a member of the Investigative Reporters and Editors and is a regular speaker at the organization's international conference. In addition, the Father of the Year Council named him Chicago/Midwest Father of the Year. Suburban Detroit, Michigan is his native home and he attended Michigan State University where he graduated with a bachelor's degree.
Awards and Achievements
Goudie has also received many Emmy awards from the Chicago TV Academy. He is also a beneficiary of a national Edward R. Murrow Award for Continuous Television News Reporting.
Additionally, the Associated Press has awarded him both national and local reporting awards. Furthermore, the Society for Professional Journalists awarded him with Peter Lisagor Awards and the Chicago Bar Association awarded him with the Herman Kogan awards.
Chuck Goudie Salary
Goudie earns a salary of about $47,000-$120,000.
Chuck Goudie Net Worth
Goudie has an estimated net worth of about $1 Million – $7 Million which he has earned through his career as a chief investigative reporter.
Chuck Goudie Age
Goudie is 67 years old as of 2023. He was born on January 17, 1956, in Detroit, Michigan, in the United States. He celebrates his birthday on the 17th of January every year.
Chuck Goudie Height and Weight
Goudie stands at a height of 5 feet 8 inches tall. Information about his weight will be updated when available.
Chuck Goudie Family
Goudie likes to keep his personal life private hence he has neither disclosed the names of his parent nor those of his siblings. However, this information will be updated when available.
Chuck Goudie Wife and Children
Goudie married Teri Goudie who is formally an ABC news producer and currently an international media adviser and crisis consultant in 1982. Together the couple has been blessed with five children and five grandchildren. However, he has not disclosed the names of his children and children.
Chuck Goudie House
Goudie and his wife built a 16-room house in 2006, sited on a 0.46-acre parcel. The house was built by Patrick J. Murphy Builders and has four fireplaces, a four-car garage, an indoor-outdoor bar, a screened porch, a pool, a master suite with his and her baths, a veranda, a library, and 7 1/2 baths. In addition, the six-bedroom, 6,204-square-foot, French chateau-style house in Hinsdale was placed on the market for $4.2 million.
Chuck Goudie Social Media Platform
Goudie is very active on his Twitter, Instagram, and Facebook pages and he has 9k followers on Twitter 620 followers on Instagram, and 22k followers on Facebook.
Twitter